Ballina Killaloe RFC U9s travelled to Tom Clifford park in Limerick to play Young Munsters on Sunday 8th of December.
Ballina Killaloe fielded 2 teams from a squad of 22 players. Both teams played two very competitive games with Ballina Killaloe wining all four games 6-0, 4-1, 4-2 and 4-1.
The ball handling and tackling skills worked in training over the last few weeks was very evident in the way the boys controlled each game and kept Young Munster under pressure at all times.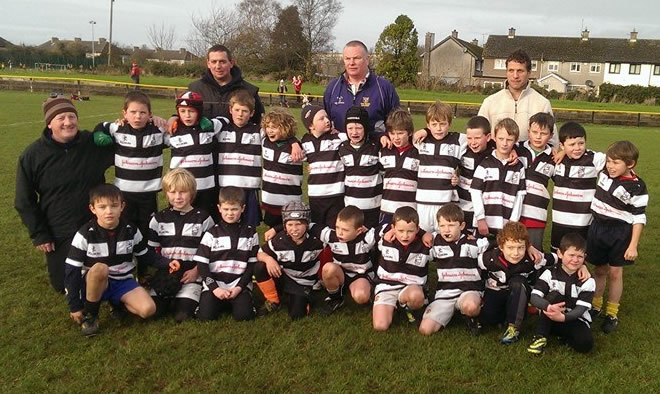 Team 1 players were Zak Egan, Sean McMahon, Tony Foley, Cormac Quinn, Simon Grace, Paul Frost, Callum Black, Eoin Heffron, Sam Lancaster, Jake Dundon, Brendan Minogue
Team 2 players were Oisin Minogue, Evan Carey, Ricky Shannahan, Brain McGrath, Fionn O'Casey, Conor Neill, Ryan Imhoff, Jake Moloney, Adain Foley, Diarmuid Coleman, Tom Wood